Video gaming has become a massive industry, with millions of players worldwide enjoying a vast array of games across various platforms. The gaming options are endless, from consoles and PCs to mobile devices and virtual reality headsets. This article will explore the video gaming platforms based on their popularity, features, and user satisfaction under the Gaming News. Whether you're a casual gamer or a hardcore enthusiast, there is something for everyone on these platforms. Let's dive in and discover what makes these gaming platforms the best in the business.
PlayStation 5: Offers a high-end graphics and processing power, as well as an extensive library of exclusive titles.
Xbox Series X/S: Microsoft's latest console, released in November 2020, boasts similar high-end specs and a growing library of exclusive titles, as well as seamless integration with Microsoft's gaming ecosystem.
PC Gaming: Personal computers have always been a top gaming platform thanks to their versatility and constantly evolving technology. With the rise of digital storefronts like Steam, GOG, and Epic Games Store, gamers have access to a vast library of games across genres and platforms.
Nintendo Switch: This hybrid console offers the best of both worlds – a handheld mode for on-the-go gaming and a docked mode for gaming on TV. It features unique, family-friendly titles like Animal Crossing, Mario, and Zelda.
Mobile Gaming: With the ubiquity of smartphones and tablets, Games like Among Us, PUBG Mobile, and Gunship Impact offer console-quality experiences on the go.
Retro Consoles: Nostalgia is a powerful force, and retro consoles like the NES Classic Edition, SNES Classic Edition, and Sega Genesis Mini tap into that sentiment with their preloaded libraries of classic games.
Google Stadia: Launched in 2019, Google stadia offer great access to high-quality video games directly to their devices without expensive hardware. Stadia offer an extensive library of games across genres and unique features like YouTube integration.
Amazon Luna: Amazon's cloud gaming service, launched in late 2020, offers a similar streaming experience to Stadia, with a focus on premium games and seamless integration with Amazon's ecosystem.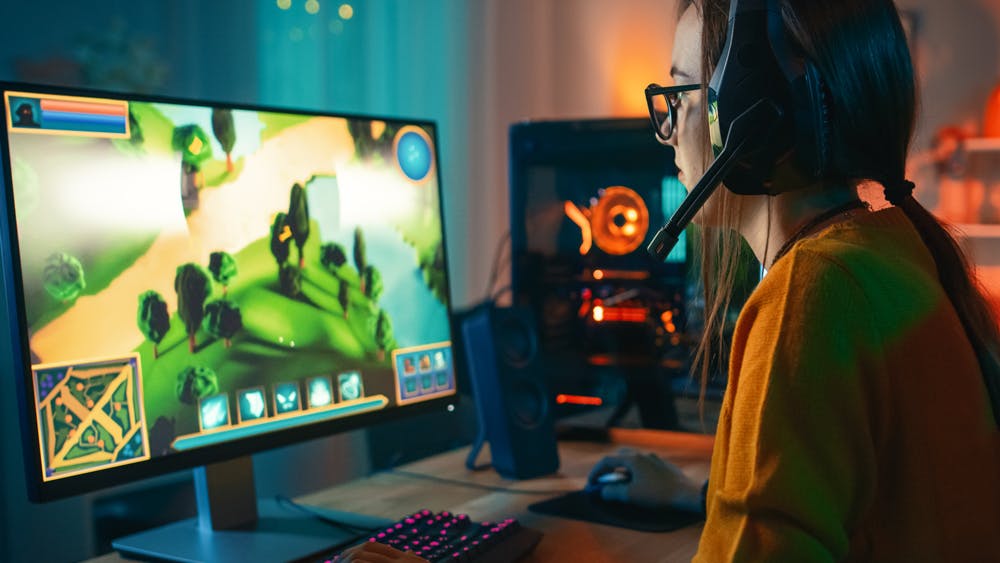 VR Gaming: Virtual reality offers a whole immersive gaming experience, with titles like Half-Life: Calyx, Beat Saber, and Star Wars, Squadrons pushing the boundaries of what's possible in gaming.
Arcade Gaming: While arcades may not be as ubiquitous as once, they still offer a unique gaming experience that can't be replicated at home. From classic games like Pac-Man and Space Invaders to modern titles like Mario Kart Arcade GP DX, arcades continue to draw crowds of devoted gamers.
In conclusion, the gaming industry is constantly evolving, and new platforms and technologies are always emerging. Each forum has its strengths and weaknesses, and the best platform for you will depend on your preferences and gaming needs. However, the top 10 gaming platforms listed above are currently the most popular and highly regarded by gamers worldwide from Gaming News.